IRON CUT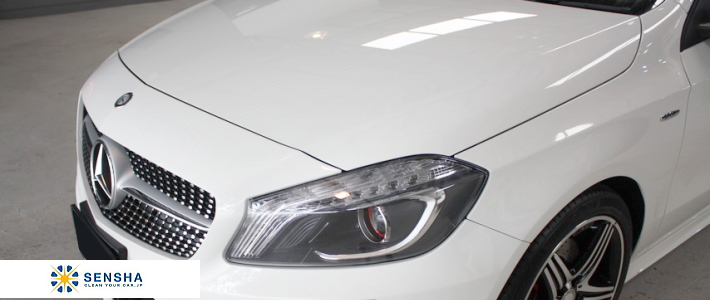 Feature and benefits
"Rough iron powder" melts just by spraying the body surface and wheels!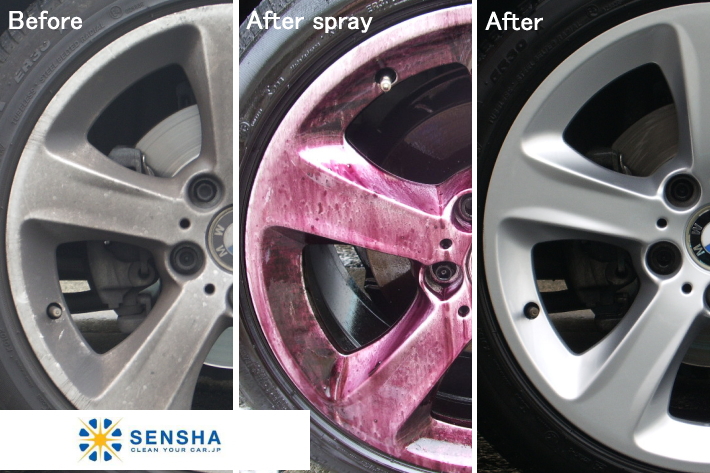 Iron Cut is the spray type iron powder remover and it dissolves iron powders.
After spraying the product on areas affected by iron powders, the iron powders will change its color to purple. All you need to do is just to wash off them by water after this change happened. The product is suited for car body, wheels and glass surfaces.
No damage. Easy to use.
Because it is neutral, there is no need to worry about damage to the coated surface or discoloration.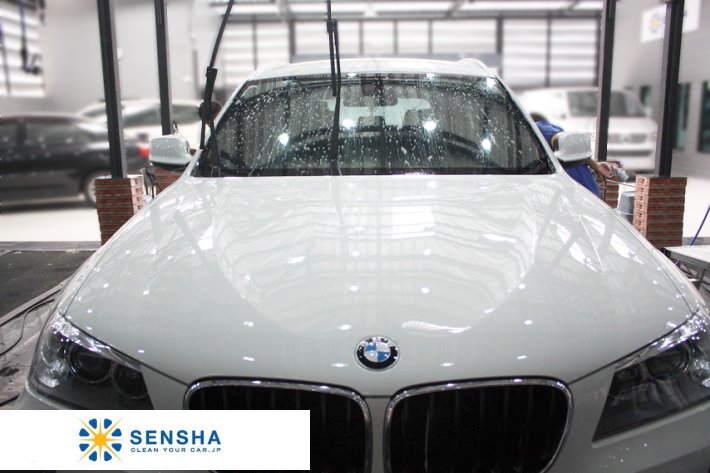 Iron Cut is pH neutral so that there are no chances to damage and cause discoloring to a car. Moreover, plated parts and plastic parts are usually damaged and stained very easily whereas Iron Cut will never cause these troubles.
No professionalism necessary, the detailed instruction guide with photos is attached so that everyone can apply the product simply and get the same finishing.
(See the photo below. It shows an area where many iron powders are attached on a paint surface. Iron Cut has the strong capability to powerfully remove those irons without causing any issues.
Not making any scratch on the painted surface.
Just spray and wait for the iron powder to dissolve. So anyone can easily make it smooth without scratching!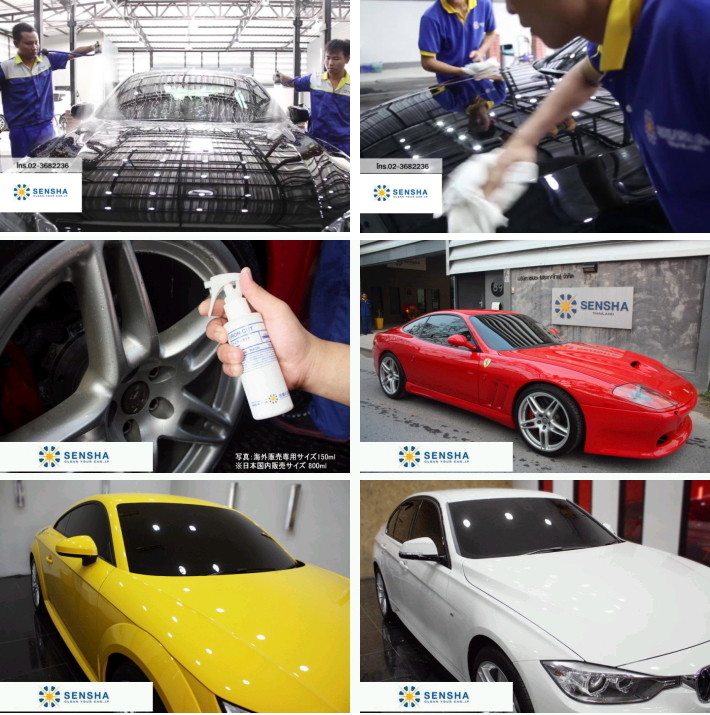 Iron powders can also be removed by a clay, specifically made to remove iron powders. However a clay often makes small scratches hence, compounds are required for polishing after the work in order to remove those scratches.
With Iron Cut, you do not require rubbing on surfaces so there will be no scratches by this work and of course polishing work is also not required. All you need to do is to spray, wait and wash off. Iron Cut dissolves iron powders.
IMPORTANT NOTE
The product is to remove iron powders. It is not suitable for removing water scales. For scale removal, please engage our Scale Clean.
The product only detects and remove iron powders, not paint mists. Please use our Clean Clay for the removal of paint mists.
You may need repeating an application of Iron Cut if there is an significant amount of irons on surfaces. If you wish to remove irons with one application, we recommend our Clean Clay. Please be aware that our Clean Clay may create small scratches after the application. If you are worried about small scratches after removing iron powder with clay, we recommend using our Scratch Cut. If you wish to remove irons without making any small scratches, please apply Iron Cut multiple times.
1) - Dust, sand, mud and dirt, rinse with a strong water stream.

2) - Spray this solution directly on the surface without wiping off the water and leave it for 10-15 minutes.

3) - After the reaction into purple, rinse with plenty of water.

4) - Please wash with a car shampoo such as our Body Clean so that no solvent remains.

5) - Rinse well with plenty of water.

6) - Wipe off the remaining water to complete.
We are loved by the world
In Asia, Europe, Middle East and Africa. Our quality proven in about 34 countries around the world and around 800 branches.
Asia, Europe, Middle East and Africa, about 34 countries around the world and 800 branches. It is your long-selling best quality products.
In Japan domestics car wash shops, petrol stations and various other automotive companies as a favorite brand.