WINDOW CRYSTAL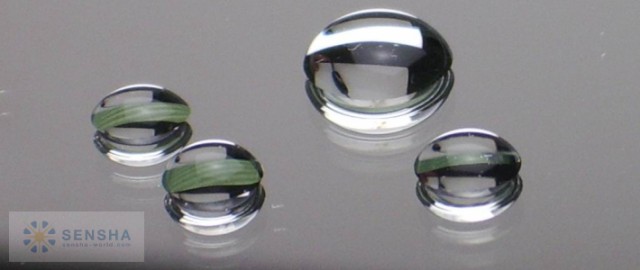 The advantages of window glass water-repellent coating
WINDOW CRYSTAL is a water-repellent coating for window glass that is actually used in professional detailing shops.
This product, developed as a fluorine-based water-repellent coating, solves many common problems with conventional silicone-based water repellents.
There have been many issues when the water repellency of conventional silicone-based water repellents decreases, and the entire glass surface becomes oily, which causes poor visibility.
Therefore, it is really common that if you apply multiple coat layers to restore the water repellency, a large amount of scale-like stains will appear as a side effect.
In addition to getting extremely high water repellency, this WINDOW CRYSTAL has long-term durability based on its antifouling and abrasion resistance properties, which reduce dirt and stains.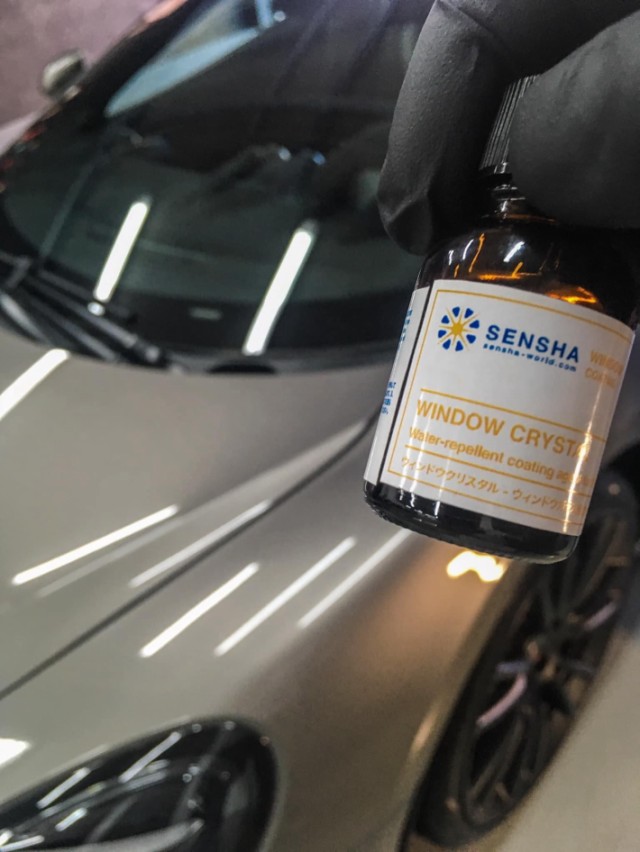 WINDOW CRYSTAL boasts extremely high water repellency. The water that drips onto the glass surface immediately flows off, so almost no water remains on the glass surface.
No matter how strong the wind blows the windshield, the water on the windshield will be blown away, maintaining good visibility even when driving in the rain.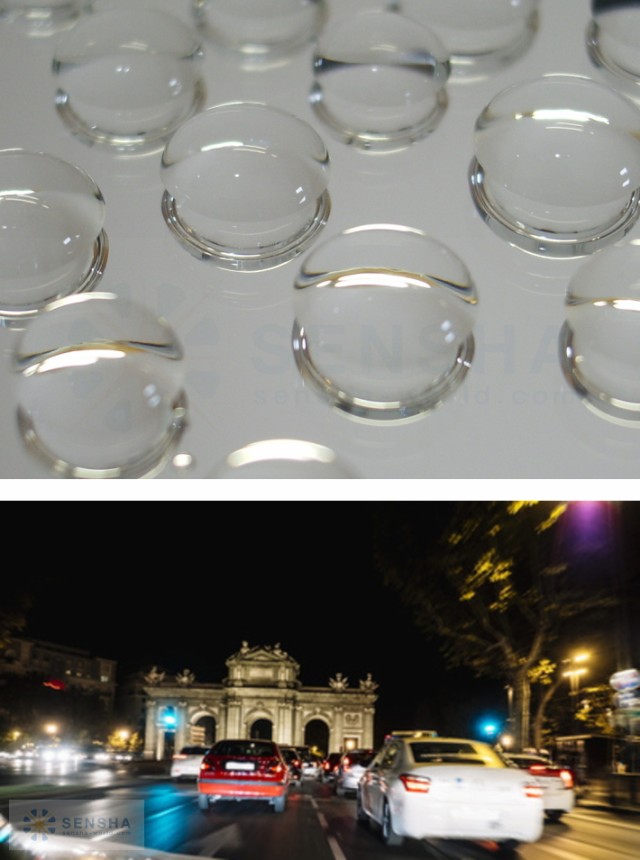 Cars encounter various types of dirt every day. It's not just mud and dust, it's also exhaust gas, oil from the road, bird droppings, tree sap, hand oily stains, and more.
In addition, the glass surface may develop scaly stains.
WINDOW CRYSTAL has high anti-fouling properties and can reduce stains and stickiness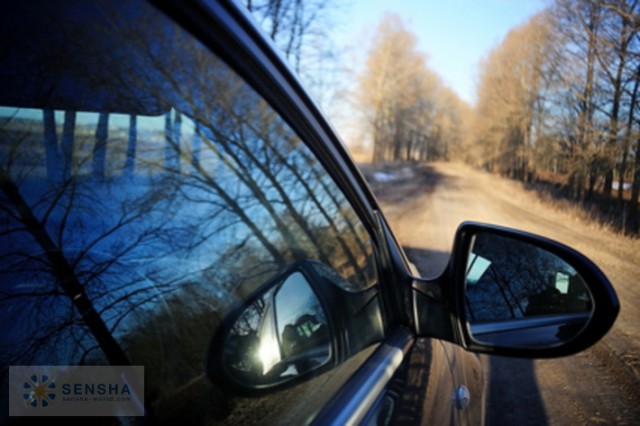 The durability period of WINDOW CRYSTAL is generally around 6 months.
There are two factors that determine durability, which are weather and abrasion-resistant.
Weather resistance generally depends on storage conditions, etc., but WINDOW CRYSTAL has particularly excellent abrasion resistance. We have obtained very good results in relative evaluation by observing the progress of the use of wipers on daily use.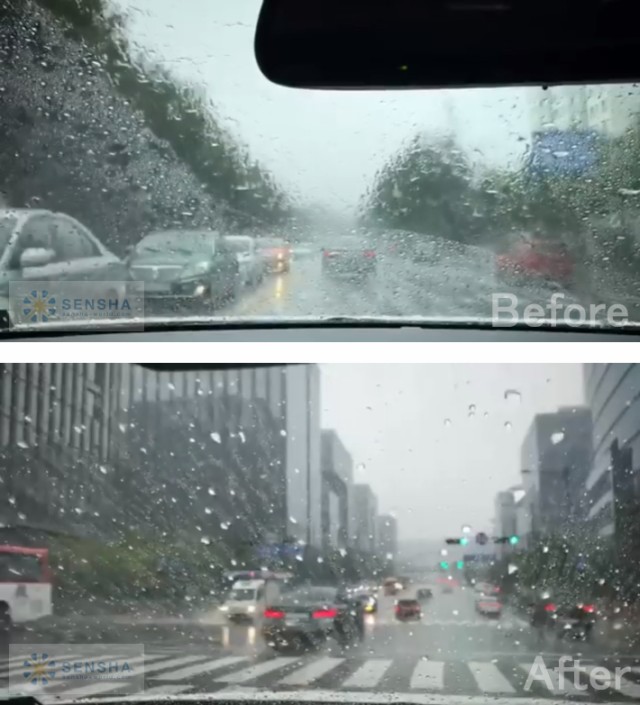 ■ Please Read Carefully.
When installing on a glass surface that has a water repellent made by another brand or an oil dirt stick on it, please clean the surface using our OILY FILM CLEANER or any similar oily cleaner before installing the WINDOW CRYSTAL.
1) Wash thoroughly clean and wipe off dust, mud, etc.

2) Drip onto the felt sponge (applicator for WINDOW CRYSTAL) with CRYSTAL GLOW Coating resin and apply it to the clean and dry windscreen/glass surface.

3) Leave it to penetrate for about 10 to 15 minutes, then wipe and spread it thoroughly with a tissue to make sure the glass is clear.

4) To finish up, moisten the basic cloth with clean water and use it to wipe evenly.
We are loved by the world
Our quality is proven in about 34 countries around the world and over 800 branches.
Our products have been used regularly at approximately 800 stores in 34 countries around the world, including Asia, Europe, the Middle East, and Africa.
In Japan, our products are used by car washes, gas stations, and a variety of other automobile-related companies.