OILY FILM CLEAN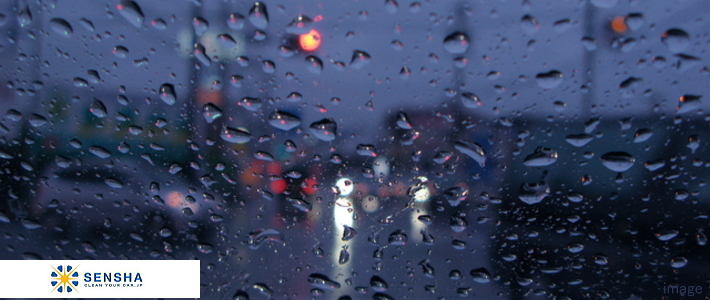 Features and Benefits
This is the best seller at this year again!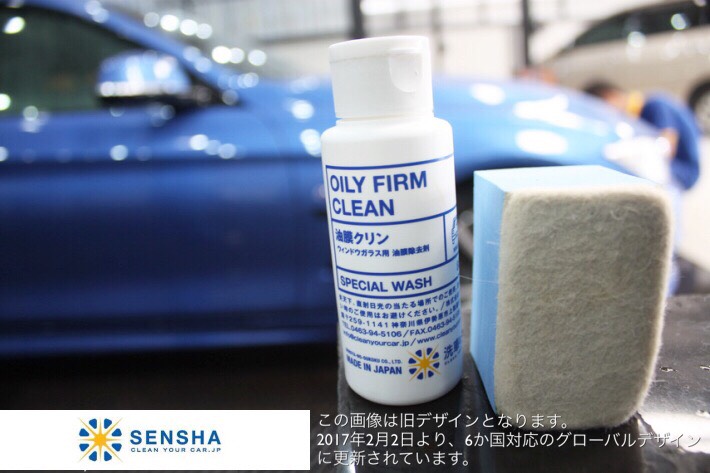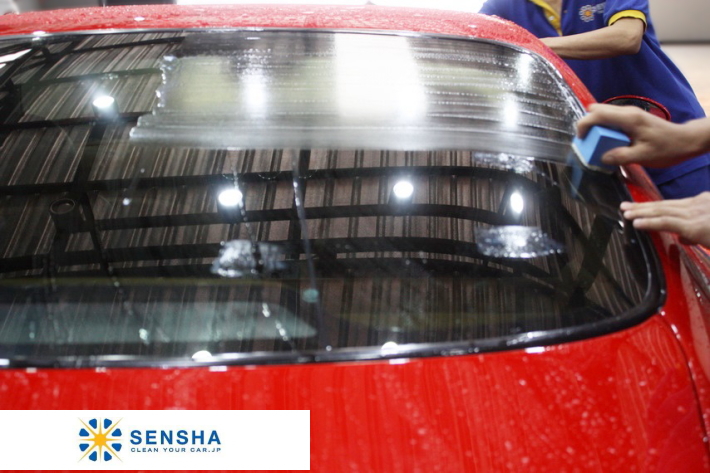 This product is an oil film remover for glass developed by nanotechnology. It is used regularly at car wash shops and card detailing shops, both in Japan and overseas. Even ordinary owners can surely completely remove the stubborn oil film. Furthermore, I am confident that owners who say, "I have used various solvents, but none of them are good enough" will be able to see the difference, especially once they try it.
Why removing power so strong?
Nanotechnology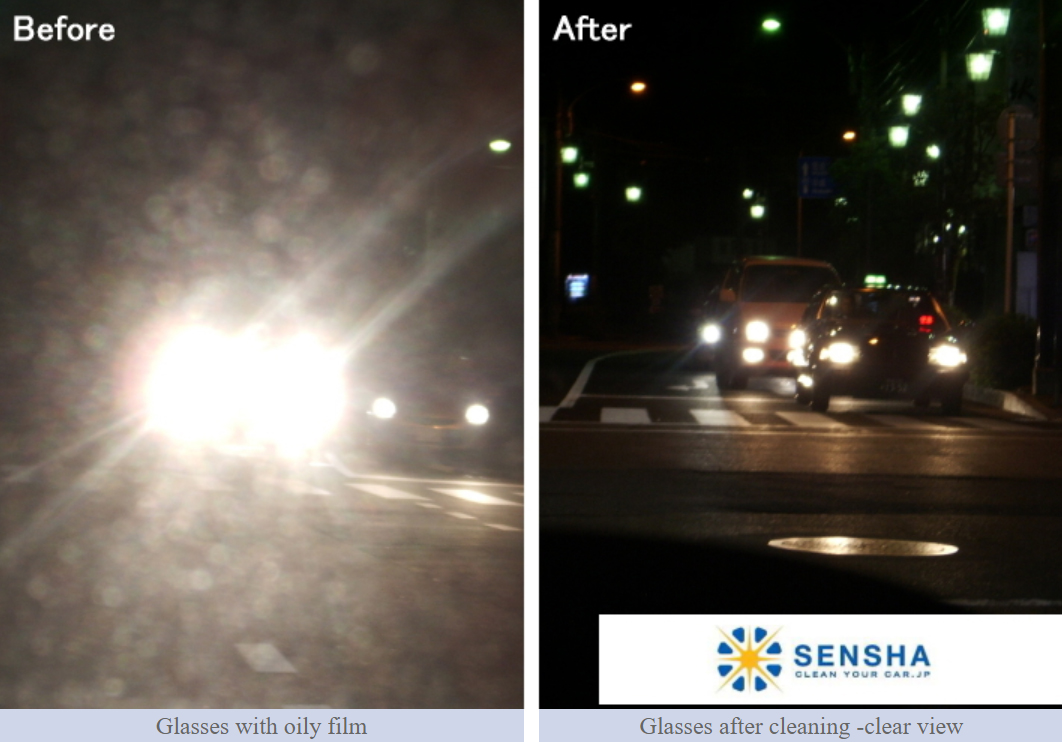 The Oily Film Clean has been developed specifically to remove oily film on car windows. The product does not only rely on compound itself. We have used nanotechnologies, mixed 13 kinds of cleaning chemicals and compound. You will be surprised with the results. This product has been developed by the Japanese largest detailer and very different from products sold in shops.
The story of how to get developed.
It was the critical agenda for our business.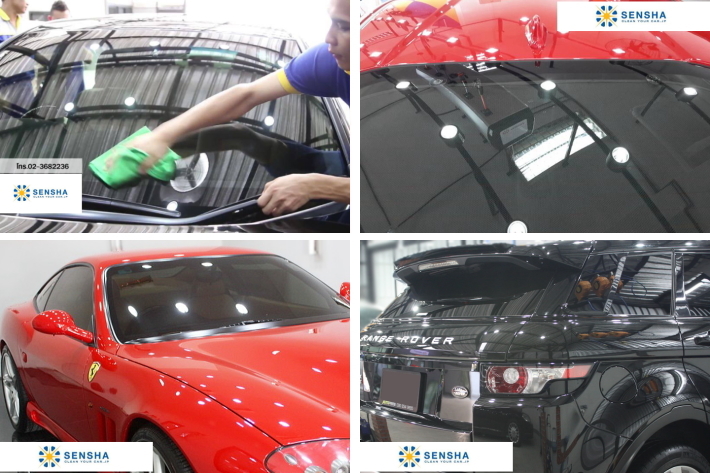 Car manufacturers started using water repellent coatings recently. The glass manufacturers for car windows apply water repellent coatings for both inside and outside of the car windows. The inside repellent coating causes a problem. Our car filming department had issues with this. Upon application of car films, we need a special cleaning liquid. If the glass has repellent coatings, the window will repel the special cleaning liquid and we can not paste the car film on it. Therefore, we had to remove the water repellent coatings inside the windows. We have failed many times in the research & development process but finally completed the industry's best selling products. We found that w hen we applied the product outside of the windows, it was able to remove the oily film easily! The water repellent coating that glass manufacturers apply is harder to remove than oily film. Thus it is able to remove oily film easily. When we have developed the chemical which was initially to remove the water repellent coatings, we thought our customers could use it to remove oily film on windows.
IMPORTANT NOTE
This product is dedicated to remove oily film.
It may not remove scale type stains on windows.
1) Dust, sand, mud stains, etc. adhering to the glass are completely removed by rinsing with a strong stream of water.

2) Wipe off the water and let it dry.

3) Take this solution to our felt sponge.

4) Carefully polish the glass surface vertically and horizontally.

5) After polishing, rinse with plenty of water.

6) Wipe off the remaining water with our basic cloth to complete the process.
We are loved by the world
In Asia, Europe, Middle East and Africa. Our quality proven in about 34 countries around the world and around 800 branches.
Asia, Europe, Middle East and Africa, about 34 countries around the world and 800 branches. It is your long-selling best quality products.
In Japan domestics car wash shops, petrol stations and various other automotive companies as a favorite brand.