WHEEL CRYSTAL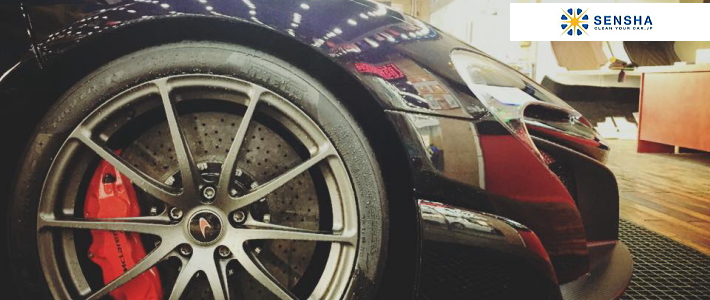 Ultra hard wheel coating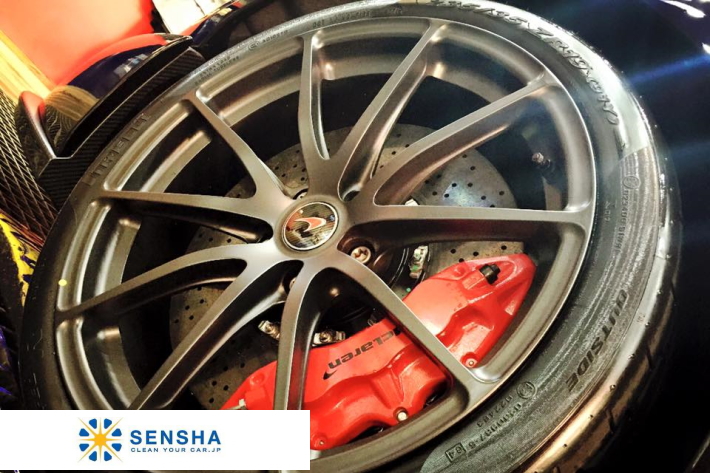 This product will form hard glass coating to protect car wheels.
One application should last very long time.
It is very different to polishing products sold in shops. This Wheel Crystal provides the highest grade protection available in the market. Your wheels have less chance to get scratched and provides long term luster.
In addition to the usual aluminum wheels, the product can be used to color painted wheels, plated wheels and sputtering processed wheels. We will be including detailed instructions with photos. It is easy to use for everyone to use by following this instructions.
This product is only available through online shopping and not available from shops.
If you have used other product but not satisfied, you may find this product different to others.
Why so super, Glass type film-forming coating agent is?
Will not oxidized, will not deteriorated!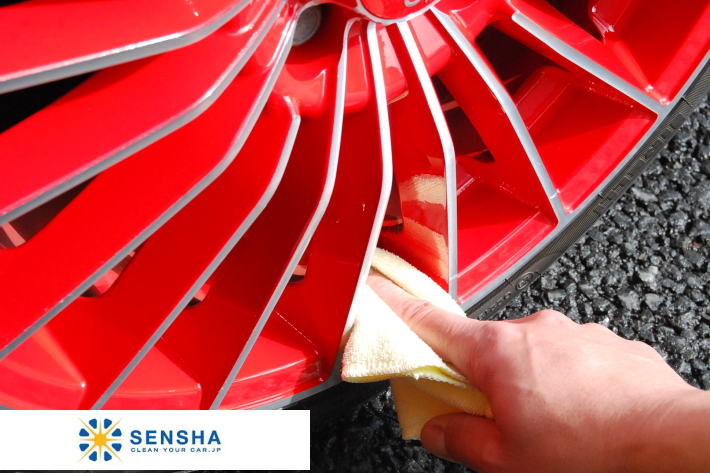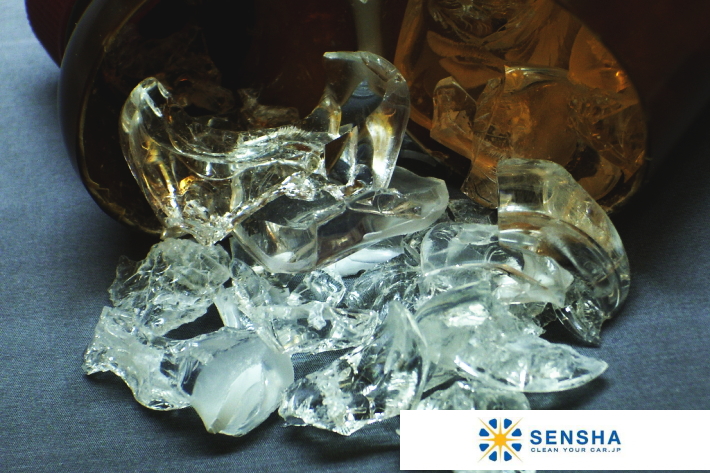 Most products available in the market are using oil as base.
If the product contains oils, it will be oxidized and eventually washed by water or rain.
The wheels will start looking dull because of the degraded coating. It will be hard to remove the brake dust when washing. If you leave this, the situation can be worse than before the application.
This product will not oxidized not deteriorated because we have used glass like material as a main ingredients not oil.
Clean first then Coating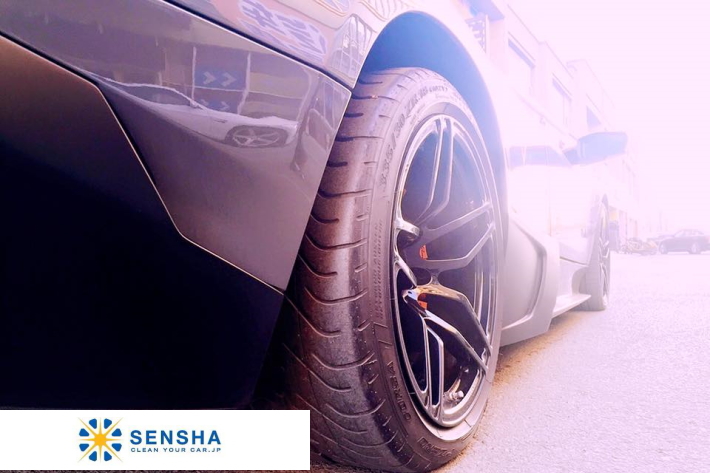 The product is resilient to heat and will not deteriorated at 1000 degrees. Thus this product will last long time to protect wheels from dirt, sand, iron sand and heat. You will find it easy to clean after you apply this product on wheels.

In addition, this product can be applied for not only the surface of the wheel, but also the reverse side of it. You can apply it up to 4 large wheels on both sides of the front and back sides of them.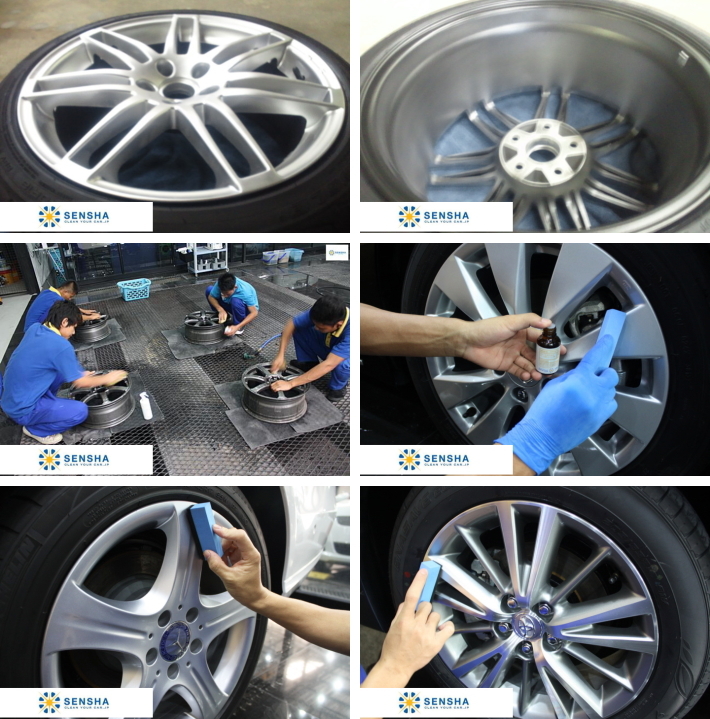 IMPORTANT NOTE 1
If you apply this product when the wheels are still dirty, you cannot remove the dirt after then. You will need to clean the wheels completely before you start applying the product.
・ For daily cleaning ... "Wheel & Tire Clean"
・ Iron powder removal ... "Iron cut"
・ Removal of sticky dust ... "Brake dust cut"
・ Removal of wax and oil ... "Wax off"
IMPORTANT NOTE 2
This product will be hardened by contacting air. You cannot keep the product after opening the bottle. Please finish using the product soon after opening the bottle. As to excess solvent, please be sure to discard it.
1) Rinse out dirt, sand and mud with a strong flow of water.

2) Thoroughly clean with our Wheels & Tires Clean so that no dirt remains.

3) Wipe away any remaining water until the sureface gets dry.

4) Wrap our Coating Cloth around our coating sponge and let this liquid soak evenly. Apply as thinly as possible so that this liquid does not drip.

5) Wipe off completely with our Basic Cloth before the liquid gets hard.

6) Completely check that there are no leftovers.
We are loved by the world
In Asia, Europe, Middle East and Africa. Our quality proven in about 34 countries around the world and around 800 branches.
Asia, Europe, Middle East and Africa, about 34 countries around the world and 800 branches. It is your long-selling best quality products.
In Japan domestics car wash shops, petrol stations and various other automotive companies as a favorite brand.