OLEAGINOUS TIRE WAX PROFESSIONAL 16L
Product ID : 797-16
2-month durability, tire wax for long term use with high water-repellent performance oil-based gel type
Contents
OLEAGINOUS TIRE WAX PROFESSIONAL 16L (Use quantity : 40ml/car)
Added to Cart
* You can order either domestic or international products, but not both.
| | |
| --- | --- |
| Origin | Japan |
| List Price | 102,640 Yen |
| No of Use | 400 |
| Cost per car | 257 Yen |
OLEAGINOUS TIRE WAX PRO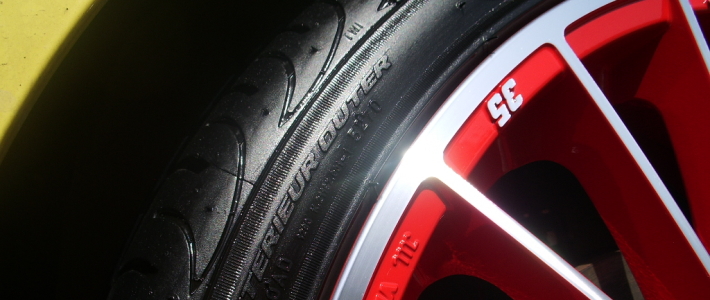 Used in tire specialty stores and pro shops!
This tire wax product is used in tire professional shops. Depending on the purpose or preferences, we have three kinds of wax. We recommend this product if you wish to experience professional tire wax.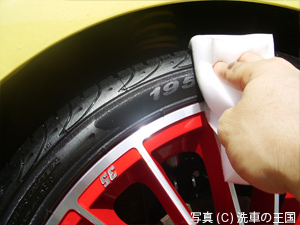 This product creates luster on tire just like demo car in car show room & motor shows. As it makes hard film on tire surface, it can bring long durability.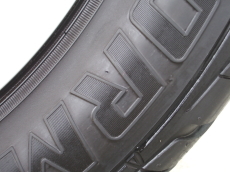 IMPORTANT NOTE
The finishing depends on deterioration of the tire.
1) - Rinse off dirt or sand, mud and dirt and with a strong water flow.

2) - Wipe and dry.

3) - Soak this solution in our utility sponge and apply it.

4) - Check that there is no over coat, and the process is complete.
We are loved by the world
In Asia, Europe, Middle East and Africa. Our quality proven in about 35 countries around the world and around 800 branches.
Asia, Europe, Middle East and Africa, about 35 countries around the world and 800 branches. It is your long-selling best quality products.
In Japan domestics car wash shops, petrol stations and various other automotive companies as a favorite brand.