BUMPER CRYSTAL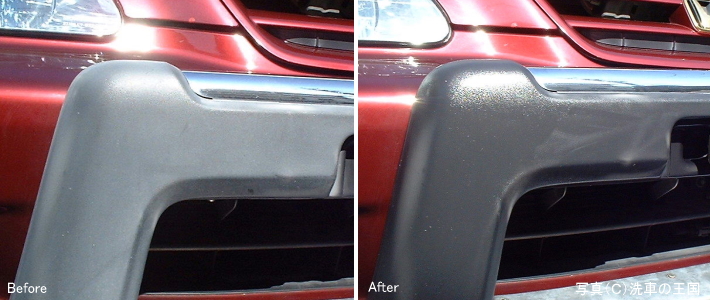 Restore the original luster of the mold bumper!!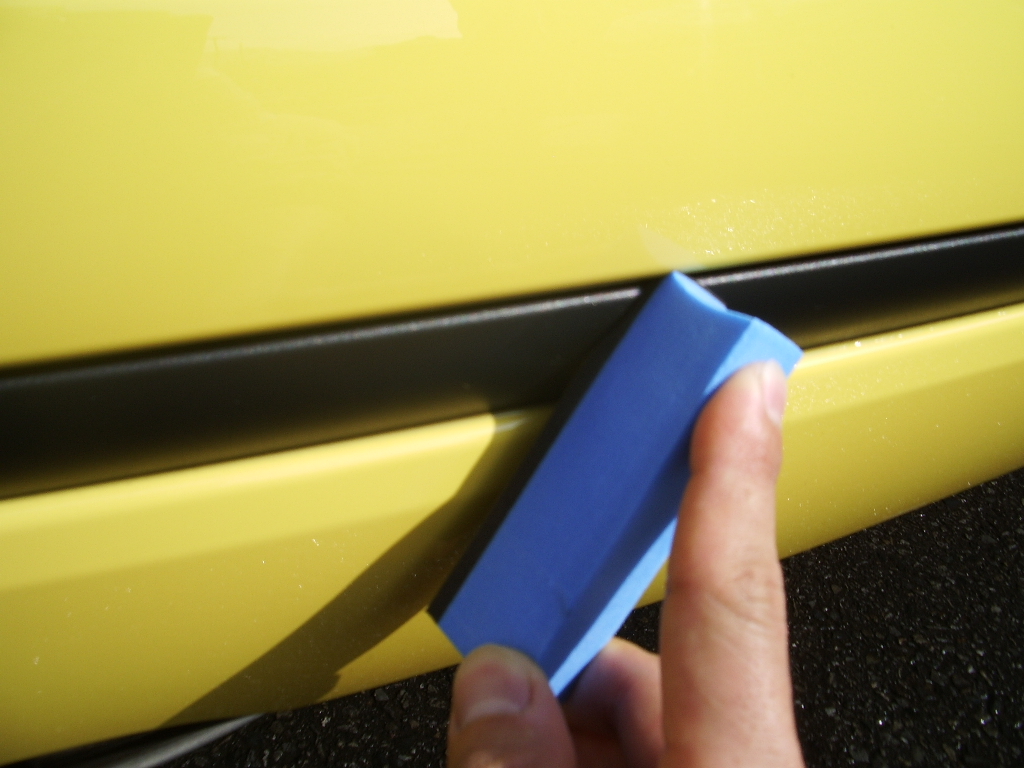 This product Bumper Crystal is a ultra-hard glass coating for bumpers to restore plastic surface. It is different to polishing products. It has been developed specifically for bumpers to restore original luster. It is easy to be applied evenly for everyone to use. By using legacy precuts, the bumper became white again after time has passed. The Bumper Crystal keeps the luster for long time by creating clear glass coating. The product is only sold online. If you have used other products but not satisfied, you may find this product different to others.
Why so super Glass type film-forming coating agent is?
The glass coating protects bumpers from degradation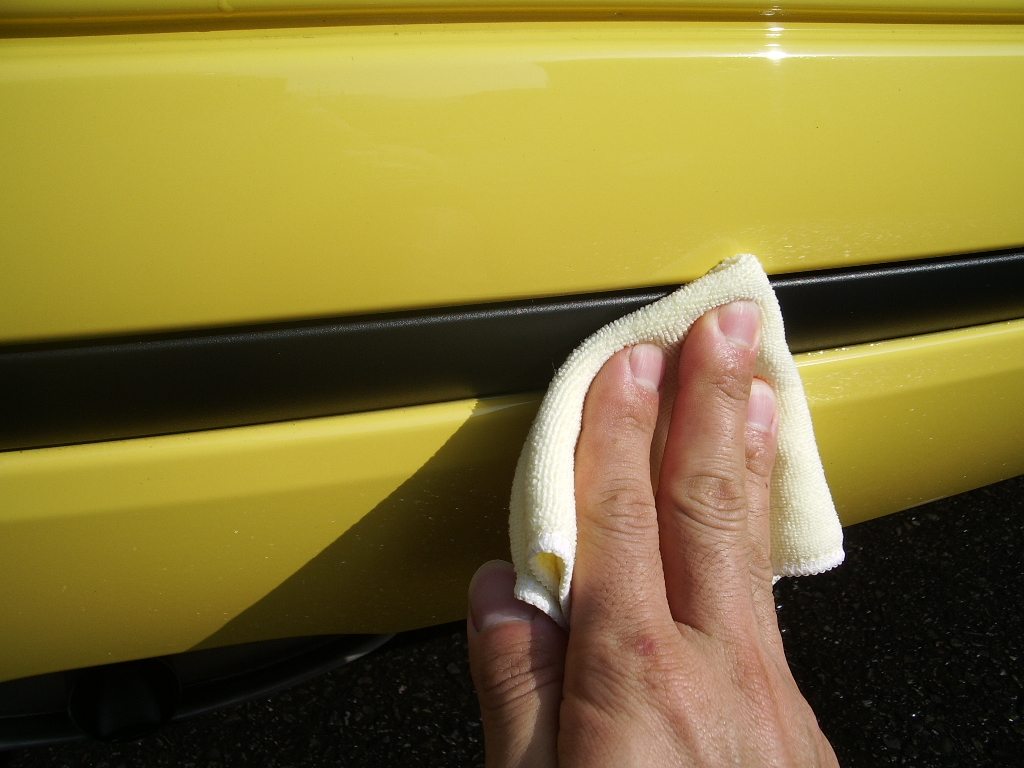 Most of bumper polishing products (whether for personal or business use) use petroleum as main ingredient. Petroleum-based solvents (close to the tire wax) will get oxidation. The film coating which degraded by oxidation will eventually removed by rain. Furthermore, the coating not removed properly can create bad oil film. This condition can be worse than before applying the polishing products. Bumper Crystal is a mineral hard glass coating. It will not have oxidation and deterioration.
One application lasts for 6 months!
Glass base bumper coating will not cause oxidation and deterioration. Both hydro-repellent and gloss will last more than six months from the application. With the hard coating, it will be difficult to scratch and with water repellent, you will enjoy washing your car.
Bumper with discoloration with age

After application restored color and luster
It can be installed on the following parts. The capacity is sufficient for coating even cars with many unpainted plastic parts.
Example 1 of applicable locations

Example 2 of applicable locations
【IMPORTANT NOTE】
・The product is for rough unpainted plastic materials, such as malls and bumper. It cannot be used on clear materials such as door visor and headlight.
・It cannot be used for soft materials. It may cause cracks.
・If the application is too thick (by one application), it may create cracks.
・After the application, please wipe off the surface.
・Do not leave the application without wiping. Please clean your car before application.
・If you apply this product on top of dirt, they cannot removed after the application. The coating is very strong. It will be impossible to remove the coating when it is cracked or containing dirt.
・Please avoid using the product in the heat such as in direct sunlight. Please also make sure the application surface is not too hot.
・It will take approximately 6 hours to dry. Please do not drive the car and avoid the car getting wet.
・The product will harden when contacting air. You cannot keep the product for long time after opening.
【Be sure to read before purchasing】
This product is an unpainted plastic-only coating agent, but there is a concern that it may not be compatible with some vehicle models and unevenness may occur.
Before application, be sure to test the application in an inconspicuous area, after you are sure do the application on entire areas
1) Wash away dirt, sand and mud with a strong water flow.

2) Clean thoroughly with our Body Clean so that no dirt remains. If there is water splash, please degrease with our wax off. If oil remains, white unevenness may occur due to poor fixing of the coating film.

3) Wipe and dry the surface without leaving water.

4) Soak this solution in our Coating Sponge and apply it as thinly as possible so that it never drips.
*Before using the coated sponge, soak the solvent sufficiently up to the edges.

5) Please wipe it off completely with our Basic Cloth before the liquid cures without leaving time. Insufficient wiping may cause cracks in the coating film, resulting in white unevenness.

6) Completely check that there are no leftovers.
We are loved by the world
In Asia, Europe, Middle East and Africa. Our quality proven in about 34 countries around the world and around 800 branches.
Asia, Europe, Middle East and Africa, about 34 countries around the world and 800 branches. It is your long-selling best quality products.
In Japan domestics car wash shops, petrol stations and various other automotive companies as a favorite brand.