ENGINE CLEAN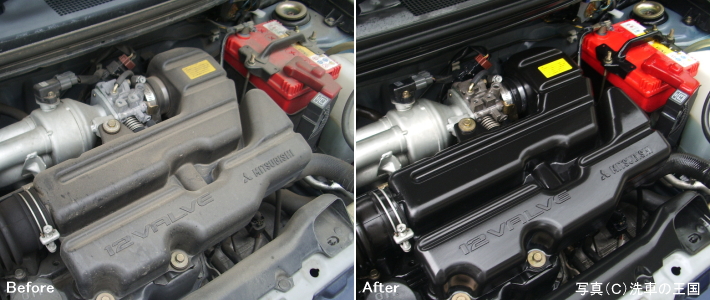 Powerful cleaner for engine room, including the development of newly developed water-soluble solvent special.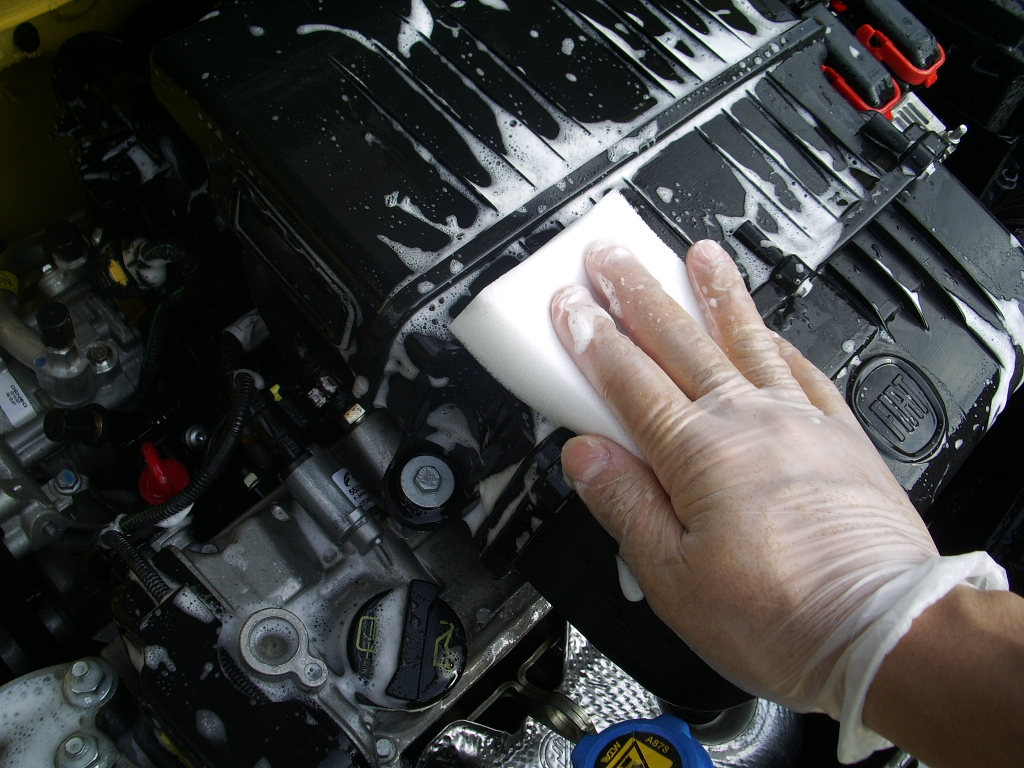 Special cleaner for engine room with special water-soluble solvents, including the newly developed solvent. Has achieved a strong cleaning power and ease of use never before. The biggest feature can be found in the simplicity of construction. You can easily remove dirt by applying Engine Clean to the engine room and washing it with our Utility Sponge Half or brush. Effort of scrubbing rub like so far is not required. If you are in care of dirt in the engine room, it is one of the product to be recommended.
Why so powerful in cleaning does Engine Clean make?
Dirty easily fall in the penetration of alkaline components
Engine Clean will be dedicated engine room cleaning agents. Compared with the shampoo for the body, you need a dedicated cleaner to clean the more dirty engine room. Addition to the components required for cleaning of the engine room,you can remove stains with the alkaline penetration power.You are able to completely remove grease and oil stains deposited with dust by washing gently with a sponge or brush.
State and dust contaminated with oil before work.

Complete removal of the dirt on plastics, paint, and metal parts.
IMPORTANT NOTE
As cleaning power of the Engine Clean is very powerful, and plastic products and rubber products in the engine room could have discoloration.
During construction, wash away with water as soon as possible with respect to products such as plastic and rubber. You can not use on the plated parts.
1) Removing sand dust, mud and dirt by rinse with strong water flow.

2) Spray this solution on our Utility Sponge Half and let it soak sufficiently.

3) Softly rub the areas of concern of contamination with the sponge impregnated with this solution.

4) After falling dirt and rinse with water before dry.

5) Wipe off the remaining water.

6) Make sure there is no dirt left. If no, the work is finished.
We are loved by the world
In Asia, Europe, Middle East and Africa. Our quality proven in about 34 countries around the world and around 800 branches.
Asia, Europe, Middle East and Africa, about 34 countries around the world and 800 branches. It is your long-selling best quality products.
In Japan domestics car wash shops, petrol stations and various other automotive companies as a favorite brand.