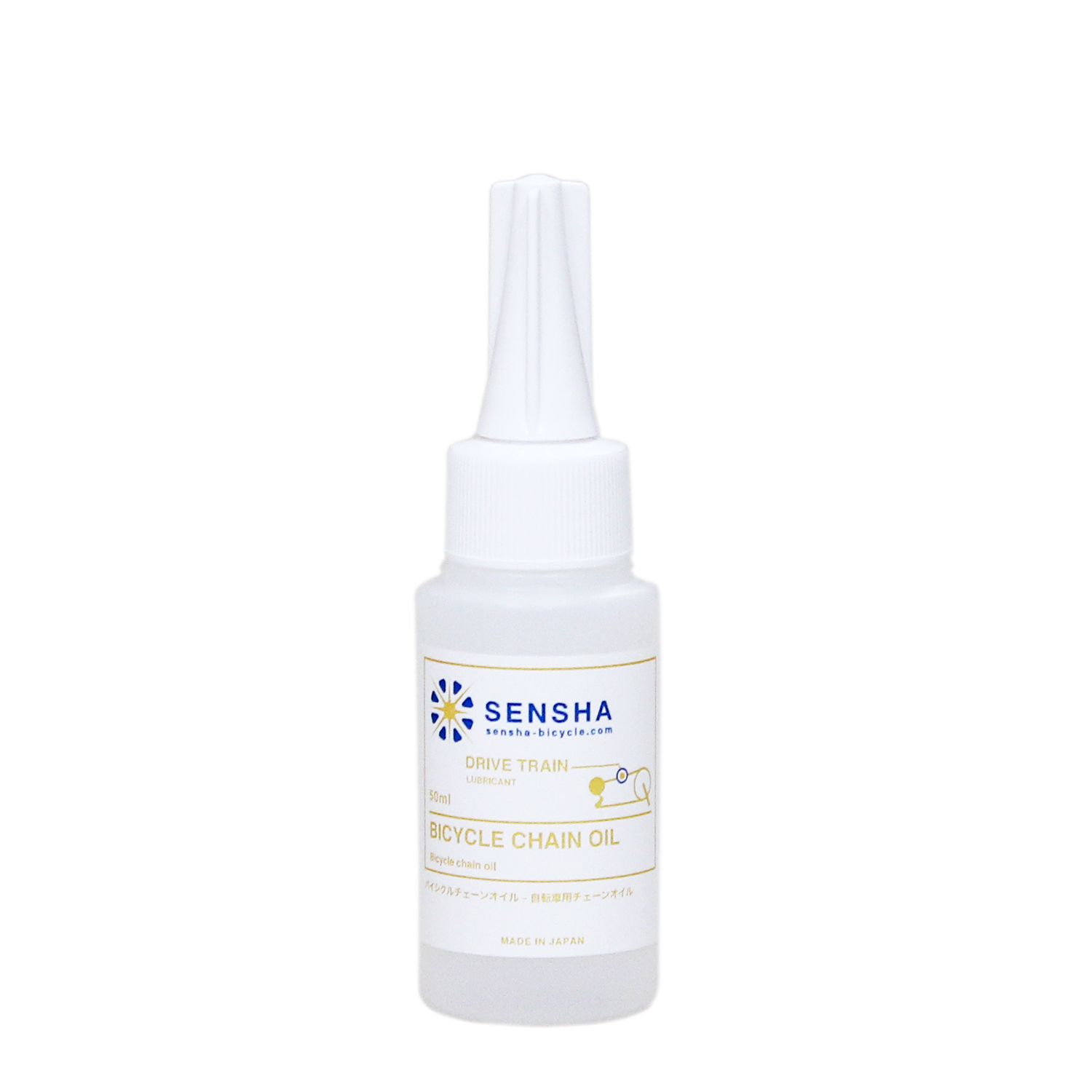 BICYCLE CHAIN OIL 50ml
Product ID : 354
Bicycle chain oil
Contents
BICYCLE CHAIN OIL 50ml (Use quantity : 3ml/bike)
Added to Cart
* You can order either domestic or international products, but not both.
| | |
| --- | --- |
| Origin | Japan |
| List Price | 876 Yen |
| No of Use | 17 |
| Cost per car | 52 Yen |
BICYCLE CHAIN OIL
Achieves a moist, smooth and light pedaling feeling
This product BICYCLE CHAIN OIL is a special chain oil that realizes a moist, smooth and light pedaling feeling. It was developed with the goal of traveling over 500km with a single lubrication.
You won't feel the weight of pedaling due to lubrication while allowing you to drive long distances.
Prevents wear and improves the durability of each part
If you continue to ride a bicycle for a long period of time without lubricating the chain, the chain will not move properly or the chain will stretch, and you will not be able to demonstrate its original performance. Since these performance deterioration is directly related to friction resistance, they lead to phenomena such as "heavy pedaling" and "abnormal noise".
By properly lubricating the bicycle chain oil of this product, wear of the chain and gears can be suppressed and smooth drive can be maintained for a long period of time.
At the same time, by preventing the parts from wearing, the durability of each part is also improved.
Also used in all SENSHA Bicycle shops - the bicycle washing specialist.
A highly reliable chain oil that is also used in the basic bike wash menu "Premium Bike Wash" at SENSHA Bicycle, a bicycle wash and coating shop nationwide. One of the secrets of the light pedaling feeling after a premium bike wash is this BICYCLE CHAIN OIL.
1) Clean the chain in advance with our DRIVE CLEAN.

2) Wipe off any water on the chain with a cloth.

3) Lubricate 1 to 2 drops of this solution per chain.

4) After lubricating all the pieces of the chain, rotate the crank about 10 turns and then lightly wipe the chain with a cloth to complete the process.